If you have been following my blog at all, you would know that I got a new DSLR camera!! Wahoo! LOVE IT. I have been thinking about it for a while now. Then I finally commited to getting one. But still went through that "I'll just test it out and see if I like it" phase. It's been one week and I am uhhhh-bsessed (read: obsessed, that was kind of a stretch).
What better way to get to learn my camera than to start just shooting, right? Well yesterday was SO NICE out that I decided to take a walk for my lunch break. I brought my camera with me to try to find things to take pictures of. Because Spring just started, everything is still kind of dead around here. And they are doing a lot of construction around my office so things are dirty on top of that.
I was getting kind of discouraged, when I noted a b-a-u-tiful fully blossomed tree down the road. It was definitely out of place because there were about 50 other trees that I passed with nothing but twigs. So I just
had
to take some pictures. I started off shooting at a distance, but then realized that the tree looked so much better if I stood under it and looked
up
. Ah, how perfect, the first day of March is UP!
I had a
turn that frown upside down
kind of moment when I realized that. I'm a little late on the day, with it already being the 8th. But I will try to catch up! If not, I'll just shoot as many of these things as possible.
So, without further adieu…
If anyone knows if there is a good linky-party with this March Photo a Day Challenge let me know, please :)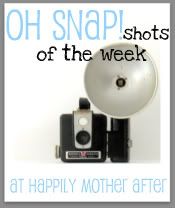 Pin It